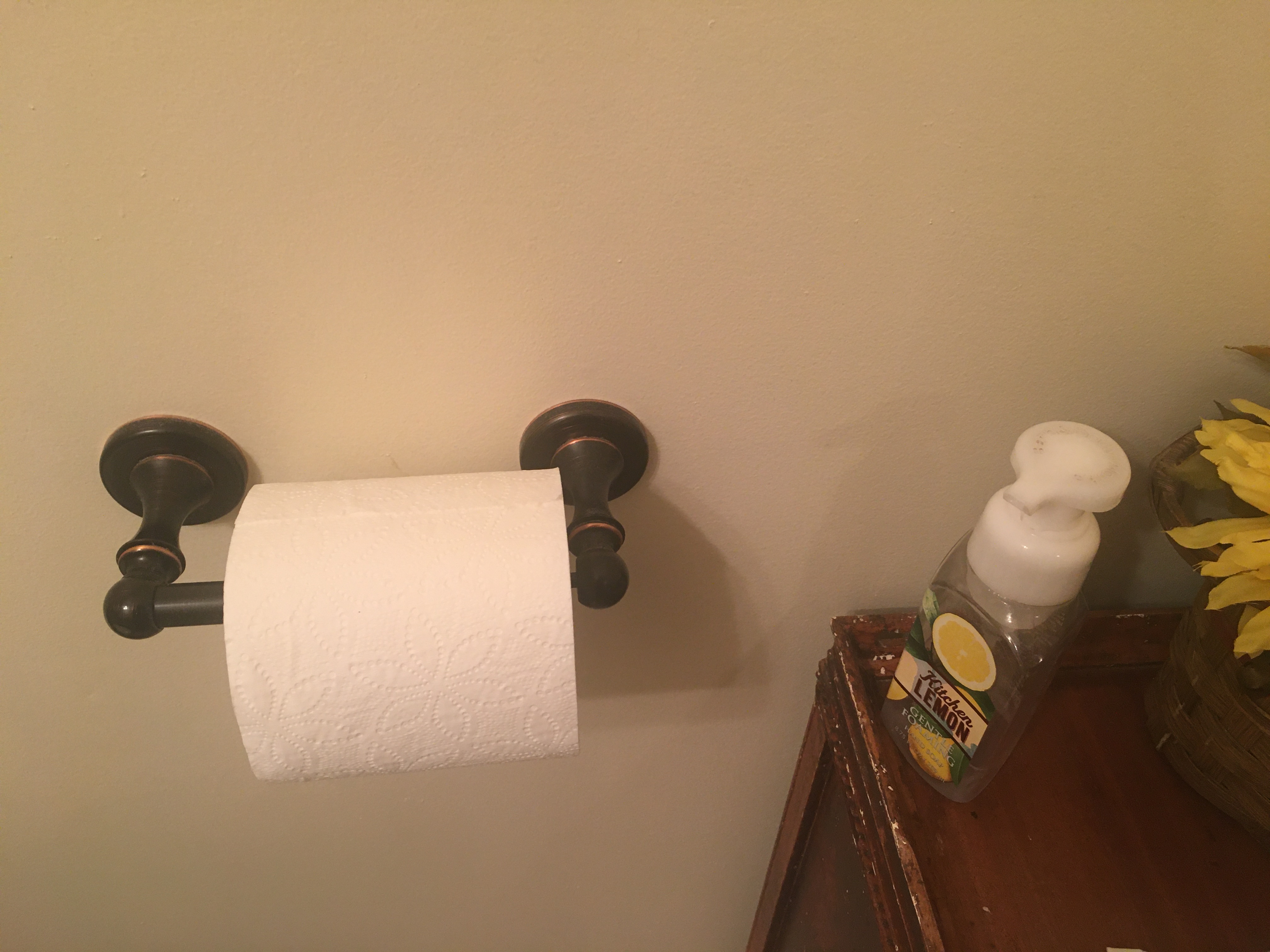 The coronavirus known as COVID-19 is causing widespread fear – well-nigh to panic in some places – causing people to empty shelves of hand sanitizer, toilet paper, and canned goods. A certain amount of caution in light of this dangerous illness is prudent, and preparing for emergencies is generally a wise course of action. Nonetheless, I'm intrigued that many people frantically prepare for this pandemic, and yet live much of the rest of their days not getting ready for eternity. They quite naturally fear dying, yet they make no preparations for what comes after death. This brings up the eminently practical question: Are you prepared to stand before your Creator, the Judge of the universe?
A Parable from the Lord Jesus
"Then He spoke a parable to them, saying: 'The ground of a certain rich man yielded plentifully. And he thought within himself, saying, "What shall I do, since I have no room to store my crops?" So he said, "I will do this: I will pull down my barns and build greater, and there I will store all my crops and my goods. And I will say to my soul, "Soul, you have many goods laid up for many years; take your ease; eat, drink, and be merry."' But God said to him, "Fool! This night your soul will be required of you; then whose will those things be which you have provided?" 'So is he who lays up treasure for himself, and is not rich toward God.' Then He said to His disciples, 'Therefore I say to you, do not worry about your life, what you will eat; nor about the body, what you will put on. Life is more than food, and the body is more than clothing. Consider the ravens, for they neither sow nor reap, which have neither storehouse nor barn; and God feeds them. Of how much more value are you than the birds? And which of you by worrying can add one cubit to his stature? If you then are not able to do the least, why are you anxious for the rest? Consider the lilies, how they grow: they neither toil nor spin; and yet I say to you, even Solomon in all his glory was not arrayed like one of these. If then God so clothes the grass, which today is in the field and tomorrow is thrown into the oven, how much more will He clothe you, O you of little faith? And do not seek what you should eat or what you should drink, nor have an anxious mind. For all these things the nations of the world seek after, and your Father knows that you need these things. But seek the kingdom of God, and all these things shall be added to you. Do not fear, little flock, for it is your Father's good pleasure to give you the kingdom. Sell what you have and give alms; provide yourselves money bags which do not grow old, a treasure in the heavens that does not fail, where no thief approaches nor moth destroys. For where your treasure is, there your heart will be also" (Luke 12:16–34, emphasis mine.)
Many a man or woman can relate to this farmer: making plans for the future by storing their material things in a safe place. Like him, however, they may not live to enjoy their wealth. They value things of this earth and give little thought to eternity.
When people strive to live indefinitely on this planet, they betray their treasure: they love their present, mortal lives and do not want to lose them. Yet, Christ called people to lose their current lives in order to gain them in the coming age. As He said: ". . . If anyone desires to come after Me, let him deny himself, and take up his cross, and follow Me. For whoever desires to save his life will lose it, but whoever loses his life for My sake will find it. For what profit is it to a man if he gains the whole world, and loses his own soul? Or what will a man give in exchange for his soul?" (Matthew 16:24–26, emphasis mine.) Or as He declared it elsewhere: "Remember Lot's wife. Whoever seeks to save his life will lose it, and whoever loses his life will preserve it" (Luke 17:32–33.) Lot's wife obviously did not want to die in a firestorm of brimstone, so she accompanied her husband and daughters as the angels delivered them from Sodom. Though she was physically rescued from Sodom's wretched fate, her heart clung to that evil place. Accordingly, she turned back, thereby violating God's word and became a lasting cautionary example of one who was so near to salvation, yet fell short of true deliverance.
A plan for forever?
So you have your plan for COVID-19, but what is your strategy for coping with your existence after death? "And as it is appointed for men to die once, but after this the judgment." (Hebrews 9:27.) The Lord Jesus Himself said: "For the Father judges no one, but has committed all judgment to the Son, that all should honor the Son just as they honor the Father. He who does not honor the Son does not honor the Father who sent Him. Most assuredly, I say to you, he who hears My word and believes in Him who sent Me has everlasting life, and shall not come into judgment, but has passed from death into life. Most assuredly, I say to you, the hour is coming, and now is, when the dead will hear the voice of the Son of God; and those who hear will live. For as the Father has life in Himself, so He has granted the Son to have life in Himself, and has given Him authority to execute judgment also, because He is the Son of Man. Do not marvel at this; for the hour is coming in which all who are in the graves will hear His voice and come forth—those who have done good, to the resurrection of life, and those who have done evil, to the resurrection of condemnation. I can of Myself do nothing. As I hear, I judge; and My judgment is righteous, because I do not seek My own will but the will of the Father who sent Me." (John 5:22–30, emphasis mine.) First John 5:11-12 puts it succinctly: "And this is the testimony: that God has given us eternal life, and this life is in His Son. He who has the Son has life; he who does not have the Son of God does not have life" (1 John 5:11–12.)
So, are you prepared? Do you have eternal life? If you have the Son, you have eternal life. Without Him, you are spiritually dead to God (Eph. 2:1), and have no relationship nor standing with your Maker. The Judge says you are condemned already (John 3:18.) But if you surrender your life to Christ, calling on Him to save you and give you new life, He will give you the righteousness of God. He will pardon your sins, declare you righteous, and make you part of His family (see John 1:11-14 & Rom. 3.) Because Christ gave His life as a sacrifice for our sins on the cross, He is able to forgive and save you. Because He rose again from the dead, He is vindicated as God's only begotten Son and the only Savior of sinners (Rom. 1:4; 4:25; John 14:6; Acts 4:12.) By receiving Him by faith as your Lord and Savior you are born again, becoming a brand new creature in His sight. When you turn from your wickedness – your efforts and way of doing things – and give your life to the Lord, He comes to live in you by His Spirit. He progressively changes your heart and mind to love what He loves and hate what He hates. You grow in likeness to Him as He uses the Scriptures and prayer in your life, until He comes to take you to Himself (Rom. 8:12-39.) Then, you will live in a glorified, transformed body, tailor-made to be in God's presence forever.
Salvation in the Lord Jesus Christ alone
If you have this salvation in Christ, then you may say that you are prepared for eternity. If you lack this, you are prepared for a lost eternity in the lake of fire (Rev. 20.) Since Christ came to this world to die and rise again for your salvation, you are throwing away the reason for your existence, as well as the only hope for eternal well-being. Without God, there is no hope, no light, no love, no life. It is awful to contemplate the eternal, spiritual poverty of a soul that goes on forever without the blissful life of knowing, loving, and serving the Creator and Redeemer.
I urge you, dear friend, prepare to meet God!